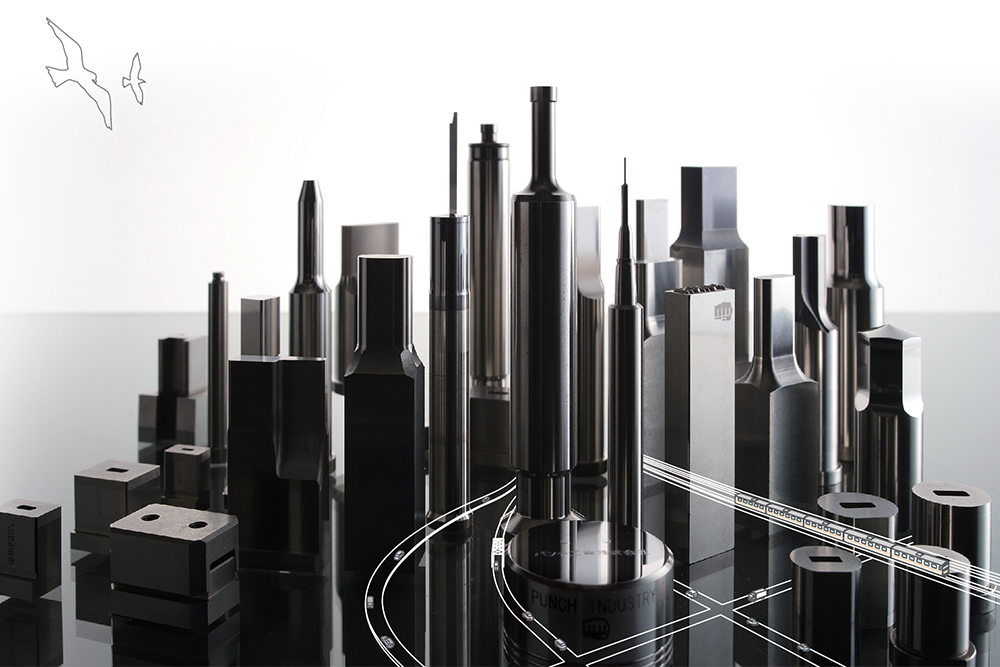 PUNCH INDUSTRY USA INC.
Highest Quality Mold & Die Components
PUNCH INDUSTRY USA INC. offers North American mold & die makers, plastic injection molding companies and metal stampers the highest quality mold & die components, as well as superior stamping press components, at competitive prices and lead times. Standard and custom stamping and molding components are manufactured to exacting standards by us in-house using the latest equipment, systems and technologies. We have maintained our commitment to quality manufacturing since our founding in 1975 and have built a comprehensive production system, from materials procurement all the way to shipment.
Make an IMPACT on your manufacturing with PUNCH.